Swimming in the lake with a horse
Swimming in the lake with a horse
Kesälahdentie 1614, 58520 Hiukkajoki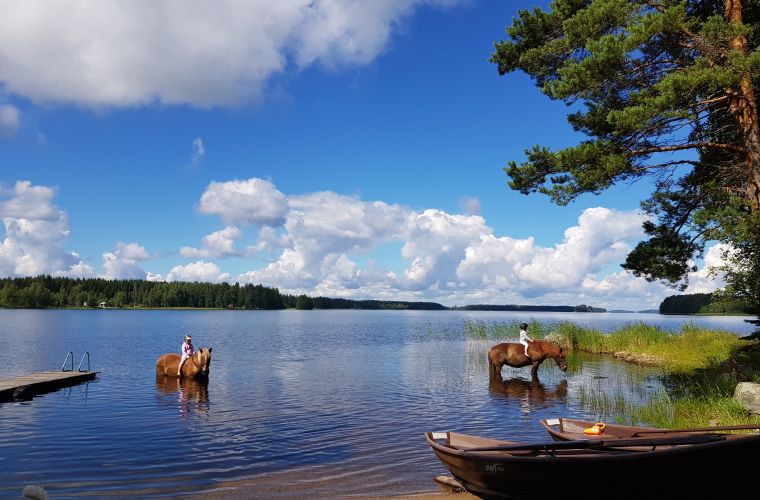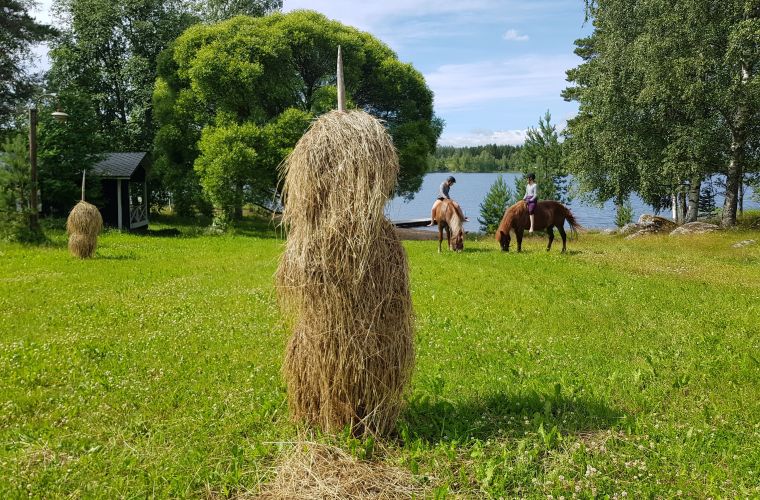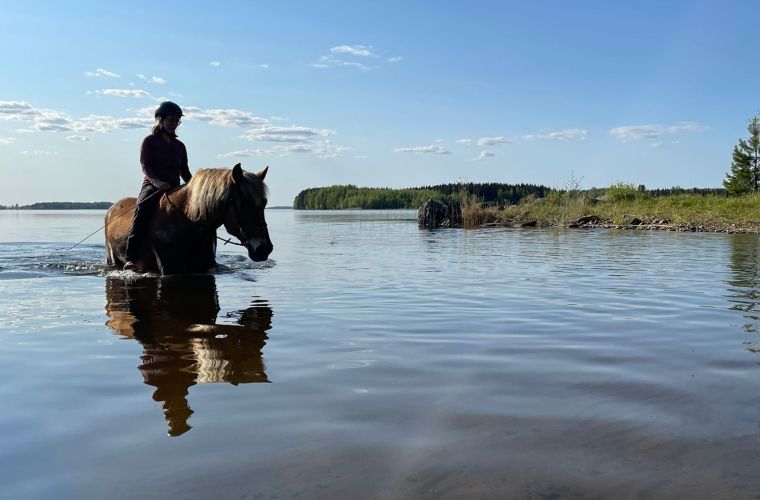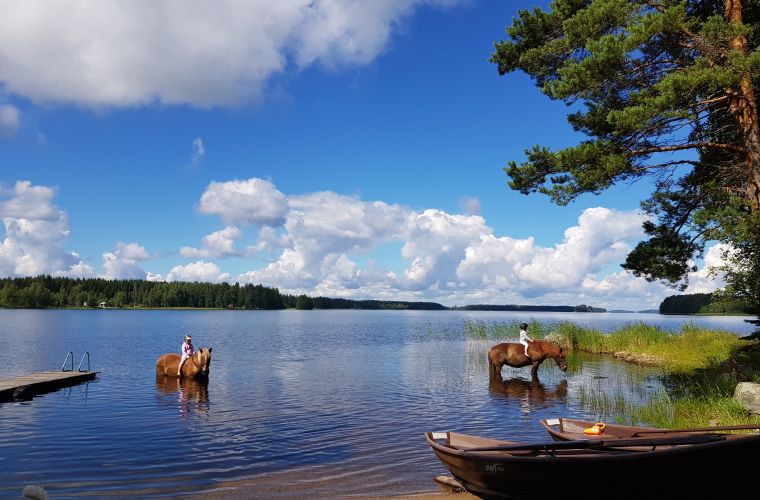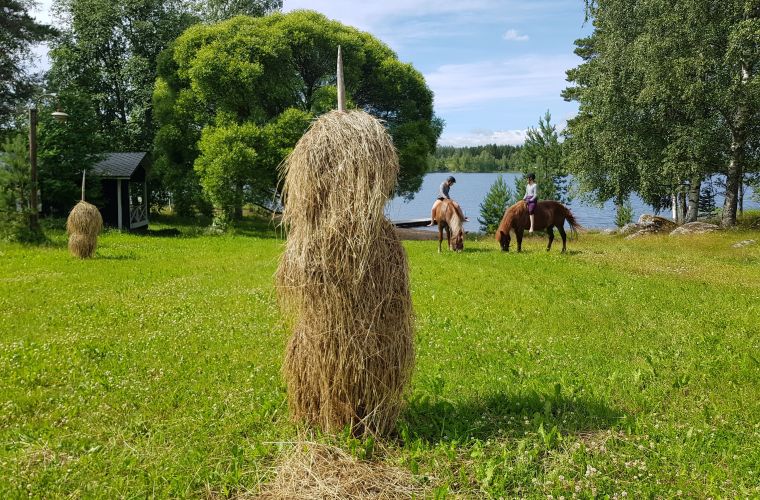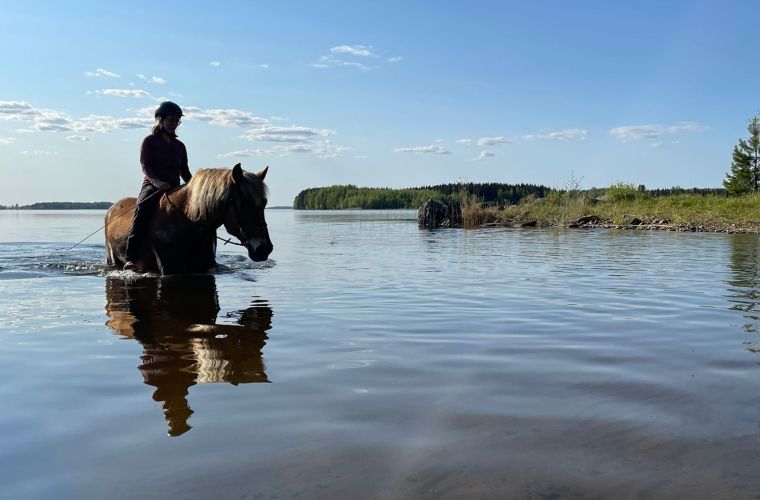 ---
Horses are swam daily from 10 a.m. to 4 p.m., May-September, weather permitting.
On a beautiful summer day, it is exciting to experience a horse swimming in the clear Puruvesi. The rider guides the horse while sitting on his back. Before and after swimming, the rider takes care of the horse, for example by brushing.
It takes about 30-45 minutes to swim and take care of the horse. If the rider has no previous experience, the horse will be leashed during the ride.
The level of competence in horse riding is moderate. Swimming skills are recommended but not mandatory.
We recommend wearing long pants. Shoes are left out for swimming.
Cancellation terms:
– 2 or more days prior to the tour, a cancellation fee of 10 € is charged
– Less than 24 hours prior to the tour, a cancellation fee 100% of the amount payable for the canceled portion is charged.
Distances
Distance to nearest city:

50 km Savonlinnaan ja 100 km Joensuuhun km

Distance to nearest store:

16 km km

Etäisyys vesistöön:

0,1 km km
40€/person
Ask about availability through contact form or by phone. +358 440 473 123
Kesälahdentie 1614, 58520 Hiukkajoki
View also these
Motorboats
You cant rent motorboat for a trip to islands of Lake Puruvesi, fishing or just for enjoying amazing lake and...
---
Canoes and kajaks
Naaranlahti´s wonderful nature enables a diverse activities. Beautiful lake scenery and a fantastic...
---